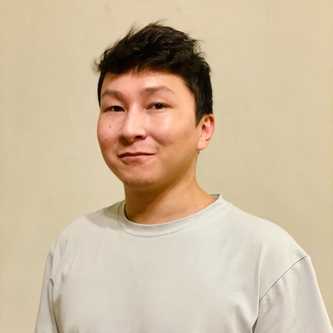 Erzhan Torokulov
I'm a Software Engineer with 8+ years of experience building high-quality Software Solutions.
I specialize in Web & Mobile Development and primarily use React, Node.js, JavaScript, TypeScript, GraphQL, Docker, React Native, HTML, CSS.
I have experience leading teams, building processes & workflows in Scrum/Agile way.
And I'm very passionate about learning new things, solving challenging problems and creating innovative solutions.
Currently, working as a Senior Software Engineer at Sourcegraph.
Languages: JavaScript, TypeScript, HTML, CSS, SQL, Golang, C#, Java, Python, Ruby
Technologies: React, Node.js, Koa.js, Express, Gatsby, Next.js, REST, GraphQL, Webpack, Tailwind CSS, Bootstrap, React Native, Angular, ASP.NET Core/MVC
Databases: PostgreSQL, MS SQL, MongoDB
Other: Deep Learning
Senior Software Engineer
Sourcegraph, Remote
1 year 10 months
Contributions:
Working on Sourcegraph IAM…
Added Repository Metadata usage, that enables users to add custom key-value pair metadata, search and visualize results using these metadata.
Worked on improving Sourcegrpah Product Growth pipeline, by integrating various in product CTAs.
Created Sourcegraph Cloud Trial Sign Up Flow with automatic cloud instance hand off to users, which increased time to try our product.
Created Sourcegraph In-Product Analytics that enables admins to view and analyze various Sourcegraph feature usage by their users.
Added features to Sourcegraph Browser Extension and Native Code Host integrations, such as multi URL support, updated UI/UX, etc.
Technologies: TypeScript, JavaScript, Node.js, Next.js, React, Go, GraphQL, Docker, Postgres, Netlify, RxJS, Browser Extensions API, HTML, CSS
Principal Engineer
Toptal Core, Remote
2 years 5 months
Contributions:
Created/integrated Search Service for searching resources across the Toptal's website
Created unified teams cross-collaboration process
Created a unified Frontend Interviewing process
Worked on multiple company-wide DevX & Architecture researches/initiatives
Coached & mentored other senior engineers
Senior Frontend Engineer
1 year 8 months
Contributions:
Created a custom React SSR Engine in Node.js, which is used nowadays for all public pages
Migrated Toptal's all publicly accessible pages to a new design
Setup project DevX environment: storybook, storyshots, Loki (visual regression testing), Jenkins CI, Webpack, CLI generators & scaffolding
Technologies: Node.js, React, JavaScript, Typescript, Docker, HTML, CSS, A/B Testing
Senior Full-Stack Engineer
Wings.ai, Saint-Petersburg, Russia
4 months
Contributions:
Migrated Frontend codebase from Angular v2 to Angular v7 (latest at that moment)
Created Angular UI KIT: https://design.wings.ai
Containerized existing projects (Docker)
Technologies: Node.js, Angular, Docker, JavaScript, TypeScript
Senior Frontend Engineer
Yandex.Money, Saint-Petersburg, Russia
1 year 4 months
Contributions:
Frontend team lead
Migrated legacy project from ASP.NET MVC to Node.js with TypeScript
Mentored junior/middle developers
Frontend Engineer
8 months
Contributions:
Migrated legacy React v0.13/Flux to React v15/Redux/TypeScript
Created unified authorization service (JWT)
Setup Scrum/Agile workflow, was Scrum Master in team
Technologies: React, TypeScript, JavaScript, Node.js, ASP.NET MVC 5
Full-Stack Engineer
TimelySoft, Bishkek, Kyrgyzstan
2 years 2 months
Contributions:
Created school education management information system project for outsourcing clients
Build Video Battle online web interactive game
Designed and managed MS SQL database architecture for multiple projects
Technologies: ASP.NET MVC, ASP.NET Core, C#, MS SQL, MS SSRS, React, Angular, JavaScript, TypeScript
American University of Central Asia (AUCA)
Bachelor's degree in Software Engineering, GPA 3.87 / 4.0, 2012 - 2016
Issuer: edX / offered by LinuxFoundationX
Issue Date: January 2023
Expire Date: No Expiration Date
Credential ID: 27a24eac9ca14fc6a0a7c99b05c9492eCredential
Issuer: GoPractice, Inc
Issue Date: April 2022
Expire Date: No Expiration Date
Credential ID: tjuhhilq
Issuer: Coursera
Issue Date: September 2020
Expire Date: No expiration date
Credential ID: SKCMMBWH39X4
Issuer: Coursera
Issue Date: August 2019
Expire Date: No expiration date
Credential ID: 4E4FPYFD3QEB
Issuer: Microsoft
Issue Date: June 2016
Expire Date: No expiration date
Credential ID: F730-4695
Mobile App that provides Daily timer & Poker Cards